Giuseppe Antonio Rocca, cc. 1850
Giuseppe Antonio Rocca can be reasonably be considered one of the most important luthiers of the 1800s where the construction of the double bass is concerned.
With a very personal style, the insrument is distinguished by a back made of a single piece of wide-grained poplar – one notes the beautiful rings in a cross section – by a soundboard made of fur and by maple rings on the independent model which however derives from a standard Italian conception of the same principle. In this regard one remembers that Rocca, taught by Pressenda, had the oppurtunity to study the varieties of Stradivarius and Guarnieri, to which his early work is closely related. Moreover the characteristic principle which represents the true distinguishing mark of Rocca´s work is the amber-coloured varnish. The partial restoration undertaken by M. Scaramelli, to whom the instrument has been submitted owing to a sagging of the bass bar (which had to be replaced), has moreover highlighted another distinguishing mark of this Piemontese master – that is to say, the characteristic "G.R." marking applied on various internal sections. For the rest the double bass, which belongs to Trieste Conservatoire, remains in excellent condition.
Labelling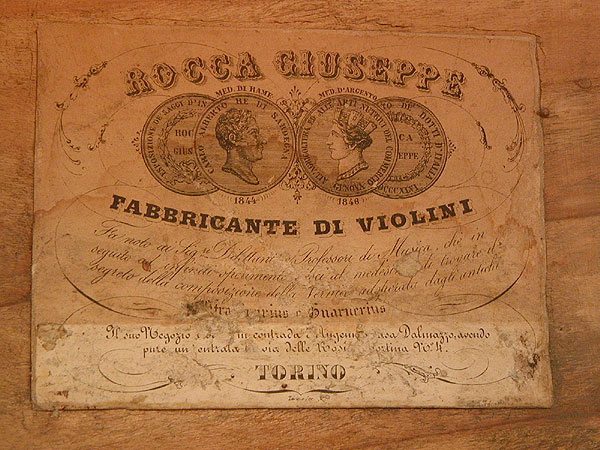 | | |
| --- | --- |
| Soundboard - Internal | Soundbox - Internal |
Internal - Detail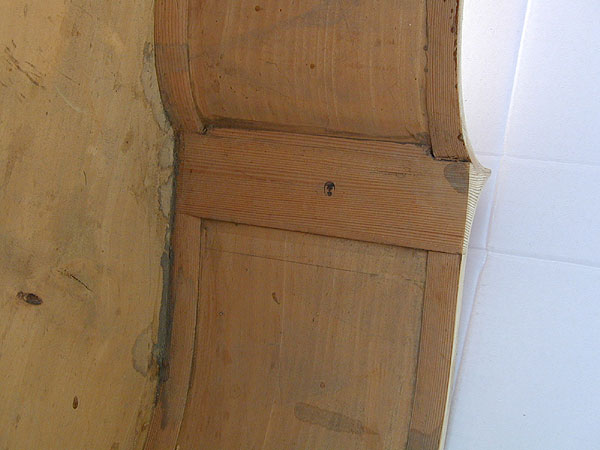 Body: 116 cm.
Bouts: 22 cm
Sounding length of strings: 62,5
Length: 24,5 cm.
Distanza occhi superiori f: 17,2 cm.
Front

Back

Scroll





---

Copyright © Sergio Scaramelli - This article was published on the online magazine X-Bass


---